Are you considering renovating your kitchen? If so, you're probably wondering how much it will cost. Since the kitchen is one of the most important rooms in your home, you want to ensure you do it right.
This blog post will provide an in-depth guide to kitchen renovation costs. We will discuss the different factors that affect the price of a kitchen renovation and provide tips on keeping your costs down. So whether you're just starting to plan your renovation or are already in the thick of things, read on for information that will help you stay within budget!
Top Reasons to Renovate Your Kitchen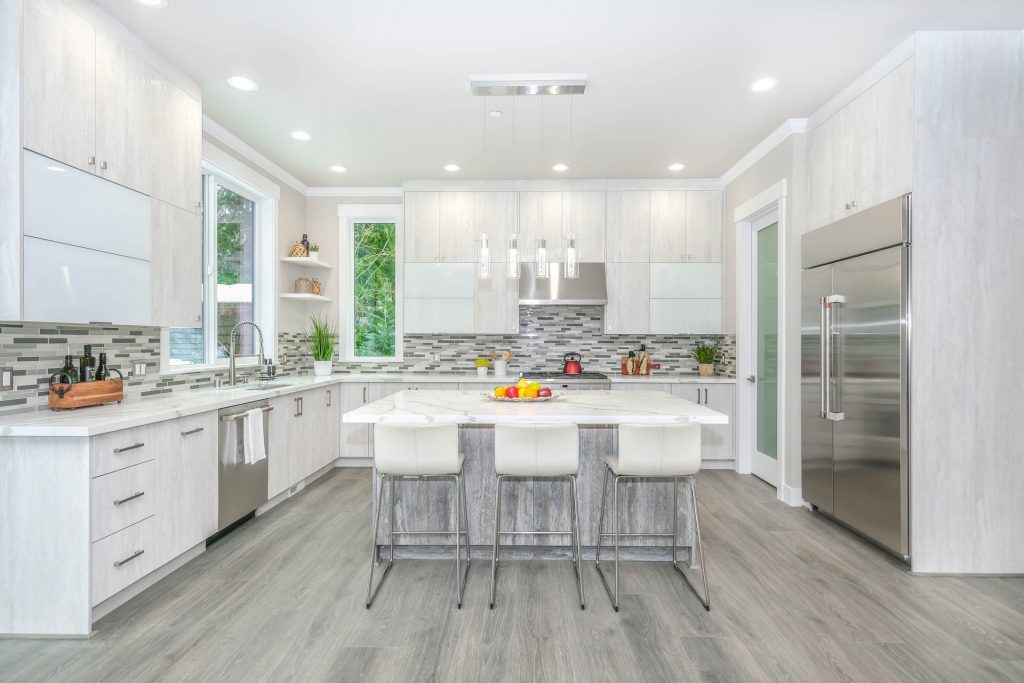 Kitchen renovations can be costly, but there are many good reasons to undertake one. Here are some of the top reasons to renovate your kitchen:
👉Improve Functionality
As kitchens age, they often become less efficient, with an outdated appliance and an inefficient kitchen layout. A kitchen remodeling can help to update your kitchen and make it more user-friendly. For example, you might install new cabinets or reconfigure the layout to create a more open workspace. Or you might add islands or peninsula to provide additional kitchen countertop space or storage.
By improving the functionality of your kitchen, you can make it a more enjoyable place to be – for yourself and your guests.
👉Updating Materials
If your kitchen is more than a few decades old, some materials are likely starting to show their age. Paint may be peeling, cabinets may be sagging, and an appliance may rust. While it's possible to patch up these problems as they arise, it's usually more efficient – and less expensive – to renovate the entire kitchen all at once. This way, you can update all the materials at once, creating a harmonious look that will last for years.
👉Creating the Space for the Family
The kitchen is often referred to as the heart of the home, and it's easy to see why. It's a gathering place for family and friends, a space where memories are made. If you have an outdated kitchen that no longer meets your needs, it may be time to consider renovating.
You can create a space that works better for your family by updating your kitchen. Perhaps you need more storage space or want to add an island for food preparation and ways to make your kitchen more energy-efficient.
👉Renovate to Suit Your Style
If you're considering a kitchen renovation, one of the many reasons to do so is to renovate to suit your style. Your new kitchen should be a reflection of your personality and a place where you feel comfortable cooking and entertaining. If your kitchen doesn't reflect your style, a renovation is a great opportunity to make it more personal.
Whether you're drawn to an ultra-modern look or prefer something more classic, there are endless possibilities when it comes to kitchen design. With a little planning and creativity, you can create a space that perfectly suits your taste and lifestyle.
👉Increase Home's Value
Renovating your kitchen is a big decision. It's also a big investment. But renovating your kitchen can be a smart move if you're planning on selling your home in the near future. A well-designed kitchen is one of the most crucial selling points for a home, and it can help you to get more money for your house. Of course, you'll want to ensure you don't overspend on your renovation. But if you do it right, renovating your kitchen can be a great way to increase the value of your home.
👉Save on Bills
If your kitchen is outdated, it could cost you more money than you realize. Inefficient appliances, poor insulation, and outdated fixtures can all lead to higher energy bills. Renovating your kitchen is a great way to save money on your monthly bills. You can significantly reduce your energy usage by upgrading to energy-efficient appliances, insulated walls, and low-flow fixtures. Not only will you save money, but you'll also be doing your part to help the environment.
How Much Can a Kitchen Renovation Cost?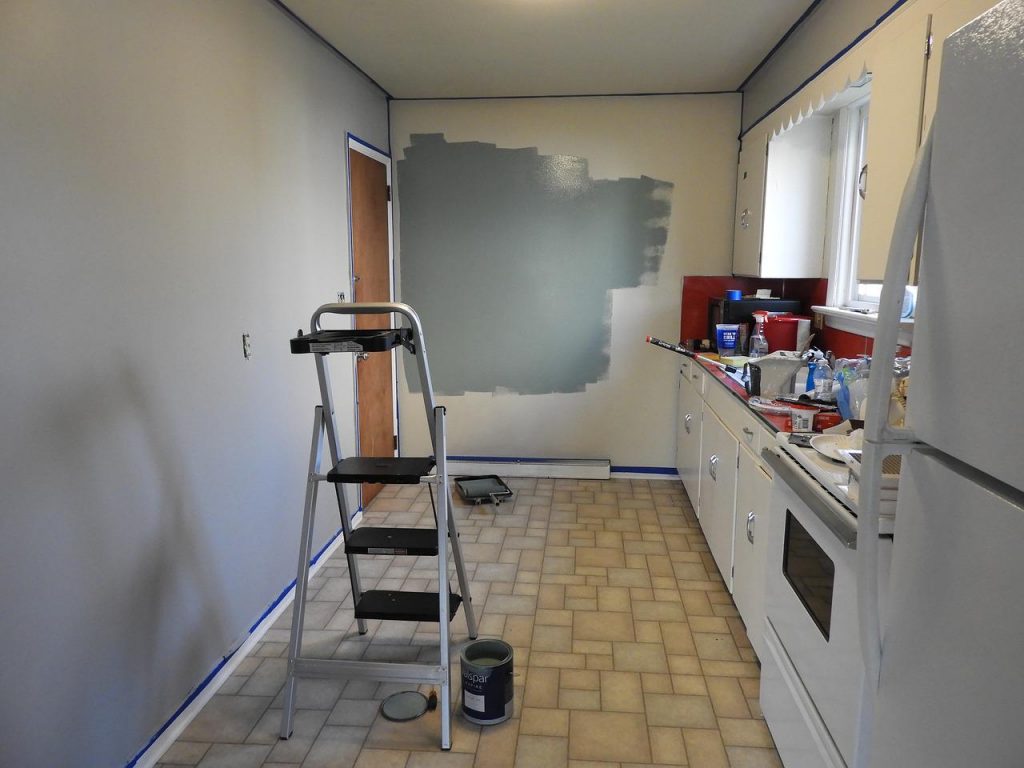 A kitchen remodel cost anywhere from a few thousand dollars to upwards of fifty thousand, depending on the size and scope of the project. Many homeowners spend between five and fifteen percent of their home's value on a kitchen renovation, which is typically considered a worthwhile investment. So, for instance, if your home is worth $300,000, you can expect to spend anywhere from $15,000 to $30,000 on your kitchen renovation.
Kitchen Remodeling Cost Breakdown
Appliances – $100 to $5,000
Cabinetry – $100 to $30,000
Countertops – $300 to $4000
Lighting – $500 to $2000
Flooring – $1000 to 4000
Walls and Ceilings – $400 to 2000
Windows – $200 t0 $4000
Doors – $500 to $2000
Plumbing – $200 to $4000
Fixtures and Hardware – $100 to $1000
Paint – $800 to $1000
The best way to get an accurate estimate is to consult a contractor or kitchen designer. They will be able to assess your needs and give you a more accurate idea of what your renovation will cost.
Factors That Affect the Kitchen Renovation Cost
Several factors can impact the overall cost of a kitchen renovation, including:
✔️Kitchen size
The size of your kitchen is one of the main factors affecting the renovation cost. If you have a small kitchen, you can expect to pay less than you would for a larger space. This is because smaller kitchens generally require fewer materials and labor. Additionally, if you have a complex layout or features such as an island, you can expect to pay more.
✔️Materials Used
Another factor that will affect the cost of your kitchen renovation is the quality of materials you select. If you choose high-end materials, such as a custom cabinet or granite countertops, you can expect to pay more than you would for standard options. However, these materials will also add value to your home and last longer than budget-friendly options.
✔️Labor Costs
In addition to the cost of materials, you will also need to factor in the cost of labor. If you hire a professional contractor to handle your renovation, you can expect to pay more than if you choose to do the work yourself. However, it's important to note that most kitchen renovations require at least some professional assistance. Unless you're an experienced contractor, you'll likely need to hire someone to help with the renovation's electrical, plumbing, and other aspects.
✔️Permits and Inspections
Depending on the scope of your renovation, you may also need to obtain permits or have your work inspected by a professional. These costs can add up, so be sure to factor them into your budget.
Kitchen Renovation General Project Order
A kitchen renovation follows a general project order depending on the size and scope of the project. Let's look at a basic kitchen renovation project order:
🔨Design and planning
The first step in any kitchen renovation is to design your new space and create a plan. This step will involve selecting materials, layout, appliances, and more. It is crucial since it will determine your project's overall cost and timeline. The planning includes creating a budget, which we will discuss in more detail below.
🔨Demolition
Once you have your plan in place, the next step is to demo your existing kitchen. This step can be messy and time-consuming, but creating your new space is necessary. When budgeting for your renovation, consider the cost of renting a dumpster or hauling away debris.
🔨Plumbing Work
After demolishing your old kitchen, the next step is to tackle any plumbing work that needs to be done. This may include running new lines, relocating existing fixtures, or installing a new sink or dishwasher. If you're not experienced in plumbing, hiring a professional to handle this part of the renovation is best.
🔨Lightning and Electrical Work
Lighting and electrical work often go hand-in-hand, as many lighting fixtures need to be installed by an electrician. This part of the renovation may also include installing new outlets, switches, or lights. As with plumbing, it's best to hire a professional if inexperienced in electrical work.
🔨Drywall Installation
Drywall, also known as gypsum board or plasterboard, is a construction material used to create walls and ceilings. It is made up of two sheets of paper that are sandwiched around a gypsum core. The sheets are then fastened together with tape and screws. Drywall is a relatively simple material, but getting it installed correctly is essential. Hiring a professional is always an option, but if you feel confident, you can install drywall yourself.
🔨Painting
Once the drywall is installed, it's time to paint! It is a great opportunity to add personality to your space with a bold color or fun pattern. If you're not experienced in painting, we recommend hiring a professional to avoid mistakes.
🔨Flooring Installation
The next step is to install your new flooring. One of the most important aspects of a kitchen renovation is the flooring installation. The type of flooring you choose will affect the overall look and feel of the space and its durability and maintenance requirements. There are many things to consider when choosing kitchen floorings, such as material, color, and texture.
🔨Cabinetry
Updating your kitchen cabinets can give your cooking space a fresh new look, but it can also be a big undertaking. When planning a kitchen renovation, one of the first decisions you'll need is what type of cabinetry you want. Stock cabinets are the most affordable option but also the least customizable. If you're looking for more control over the design of your kitchen, semi-custom or custom cabinetry may be a better choice.
Custom cabinets offer the greatest level of flexibility, but they come with a higher price tag. Once you've decided on the type of cabinetry you want, you'll also need to choose a material. Wood is the most popular choice for kitchen cabinets, but it's not the only option.
Laminate and thermo foil are two synthetic materials that can also be used to create beautiful and long-lasting cabinet doors. Finally, don't forget to consider hardware when planning your kitchen renovation. Cabinet knobs and pulls come in a wide variety of styles, so you should be able to find something that fits your taste and budget.
🔨Countertops
Your countertops see a lot of action, so choosing a material that can stand up to everyday use is essential. There are several factors to consider when selecting countertops, such as cost, durability, and maintenance requirements.
Popular materials for kitchen countertops include granite countertop, marble, quartz countertops, soapstone, and concrete. Each material has its unique look and feels, so choosing one that fits your personal style is essential.
In terms of durability, granite and quartz are both very strong materials that can withstand a lot of wear and tear. Soapstone is also a durable option, but it is more susceptible to scratches and stains than granite and quartz.
Concrete is a less popular choice for kitchen countertops, but it's gaining popularity due to its unique look and low maintenance requirements. If you're considering concrete countertops, be sure to work with a professional with experience installing this type of surface.
🔨Backsplash
A backsplash is a great way to add some personality to your kitchen. It's also a practical choice, as it can help protect your walls from splashes and spills. When selecting a backsplash, you'll need to choose an attractive and durable material.
Porcelain tile, glass tile, and stainless steel are all popular choices for kitchen backsplashes. If you're on a tight budget, you can use inexpensive materials like painted plywood or wallpaper.
Regarding installation, tile backsplashes are relatively easy to install yourself. However, if you're not confident in your DIY skills, we recommend hiring a professional.
🔨Appliances
Your appliances are some of the most critical elements in your kitchen, so it's important to choose wisely. Not only do you need to decide what type of appliances you want, but you also need to consider their size and placement. For example, if you're short on space, you may want to choose smaller appliances or opt for a cooktop instead of a range.
When it comes to materials, stainless steel is the most popular choice for kitchen appliances. However, if you're looking for a unique look, you can also find appliances made from copper, brass, or glass.
🔨Finishing Touches
After weeks of construction, your kitchen renovation is almost complete. The cabinets are installed, the countertops are in place, and the appliances are hooked up. But before you can start cooking, a few finishing touches need to be taken care of.
Lightning: One of the most important things to do is to choose the right lighting. Not only do you need to select fixtures that will provide adequate light for cooking and entertaining, but you also need to make sure they fit your kitchen's style.
Window treatments: Another thing to consider is window treatments. If your kitchen gets a lot of natural light, you may want to keep things simple with blinds or shades. If you prefer a more decorative look, curtains or drapes are a great option.
Area rug: Don't forget about an area rug. This is a great way to add color or pattern to your kitchen and make it feel more like home.
Baseboards and moldings: Finally, you'll need to install baseboards and moldings. These are usually added after the flooring is installed, so be sure to factor that into your timeline.
Tips for Staying Organized and on Budget Throughout the Renovation Process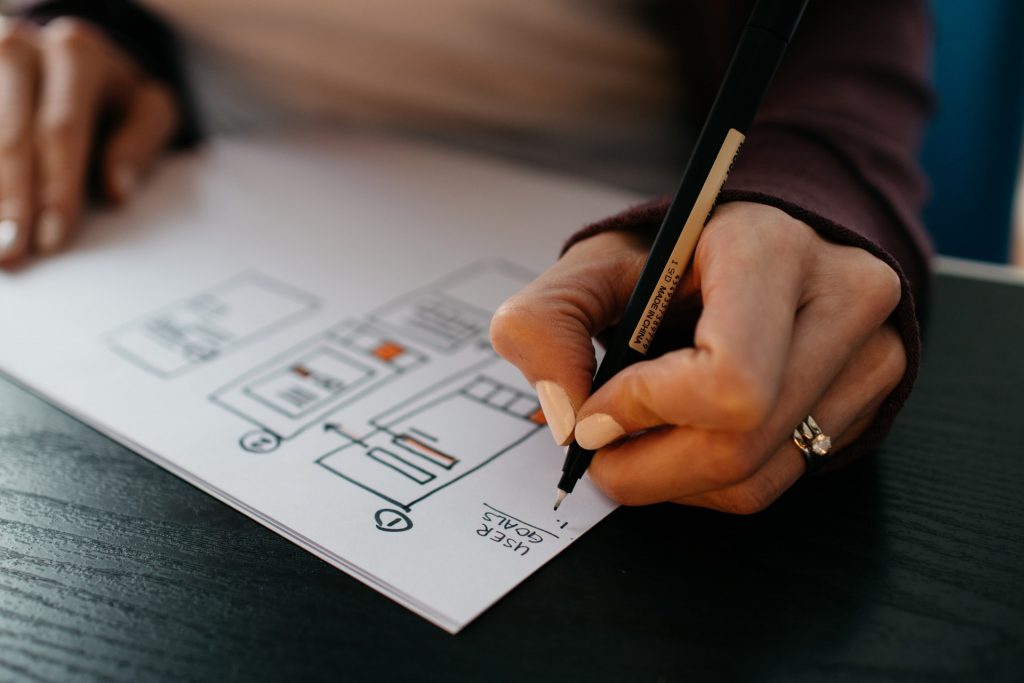 The kitchen renovation process can be overwhelming, but there are a few things you can do to stay organized and on budget.
📌Create a timeline
One of the best ways to keep your renovation on track is to create a timeline. This will help you track all the tasks that need to be completed and ensure they're done in a timely manner.
📌Set a budget
It's also important to set a budget and stick to it. It will help you avoid overspending on materials or labor.
📌Hire a professional contractor
If you're not confident in your DIY skills, we recommend hiring a professional contractor to handle the construction aspects of your renovation. It will ensure the job is done correctly and help you avoid any costly mistakes.
📌Take your time
Try to take your time and enjoy the process. A kitchen renovation can be a lot of work, but it's also an opportunity to create the kitchen of your dreams. So don't stress too much and have fun!
Frequently Asked Questions
How much does it cost to remodel a kitchen yourself?
If you're planning a kitchen remodel, one of the first questions you'll need to answer is how much you're willing to spend. Kitchen remodels can range from a few hundred dollars for simple cosmetic updates to tens of thousands for a complete gut job. If you're handy with tools and comfortable working with different materials, you may be able to do some or all of the work yourself, saving you a significant amount of money.
However, it's important to remember that a DIY kitchen remodel will take longer and may not look as polished as a professional job. In addition, if you make any mistakes, it can be expensive to fix them. For these reasons, it's often best to leave the big jobs to the professionals and focus on smaller projects you can handle.
How much does it cost to replace kitchen cabinets?
Replacing kitchen cabinets can be a major home improvement project, and the cost will vary depending on several factors. The size of the kitchen, the type of cabinets, and the quality of materials will all play a role in the final price tag. For a small kitchen, basic cabinetry might start around $3,000, while high-end custom cabinets could easily exceed $30,000.
The good news is that there are many options to fit any budget, and even modestly priced cabinets can significantly impact the look and feel of your kitchen.
How much does it cost to remodel a kitchen per square foot?
Most experts agree that the average kitchen remodel cost is between $12 and $20 per square foot. Of course, if you plan to make major changes or add high-end features, you can expect to pay more. Conversely, if you are working with a limited budget, there are ways to save money by making smaller changes or opting for less expensive materials.
Ultimately, the best way to determine the cost of your kitchen remodel is to consult a qualified contractor who can assess your individual needs and provide an estimate based on your specific project.
How can you save money on a kitchen remodel?
Kitchen remodels can be expensive, but there are ways to save money without sacrificing style or functionality. One way to save is to reuse existing materials whenever possible. For example, if you're planning to replace your countertops, see if you can find a material that can be repurposed from another part of the kitchen, such as old flooring or cabinets.
Another way to save money is to DIY some of the work. Painting and refacing cabinets are both relatively simple projects that can make a big impact without breaking the bank. Be sure to shop around for appliances and fixtures, as there are often significant price differences between brands and retailers.
How long does it take for a kitchen remodel?
The timeline for a kitchen remodel will vary depending on the project's scope. A simple cosmetic update could be completed in a few weeks, while a major gut job could take months or even longer. The best way to get an accurate estimate is to consult a contractor who can assess your specific needs and provide a timeline for the work.
How do you create a budget for a kitchen remodel?
There are a few different ways to approach budgeting for a kitchen remodel. One option is to create a wish list of all the features and finishes you would like to include, then work backward to see what you can realistically afford.
Another approach is to start with a fixed amount you're willing to spend and then prioritize the items on your list based on importance. Regardless of your chosen method, be sure to factor in a cushion for unexpected costs that always seem to pop up during home improvement projects!
What are the most important things to consider when remodeling your kitchen?
When remodeling your kitchen, there are many things to consider, but some factors are more important than others. One of the most important things to consider is how you will use the space. If you love to cook, you'll want to ensure plenty of prep and storage space.
You might want to include a wet bar or wine fridge if you entertain often. And if you have young children, safety should be a top priority. Other essential factors include the room's layout, the materials' quality, and, of course, your budget.
Bottom Line
Kitchen remodel can be costly, but there are ways to reduce costs. Be sure to factor in all the different variables mentioned in this article and consult with a qualified contractor to get the most accurate estimate for your project. With careful planning and a bit of elbow grease, you can have the kitchen of your dreams without breaking the bank!