Meal preparation is simply the process of preparing a meal or dish and then portioning it out to make ready-to-eat meals for later. It is quick, efficient, saves waste, and decreases the enticement to eat outside of your meal plan.
When cooking every day is out of the question, meal preparing permits you to consume home-cooked meals without having to devote time to organize every day.
Step-By-Step Directions for Meal Preparation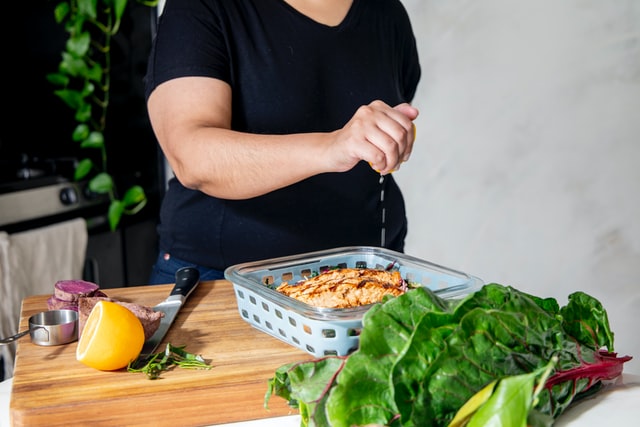 ★ Purchase High-Quality Food Containers
To keep prepared meals hot, use high-quality food storage containers. Thermal, stainless steel containers are frequently airtight and can be an excellent alternative for maintaining food warm or chilled.
To extend the life of stainless containers, chill them ahead or reheat them with boiling water before adding cold or hot items.
Glass containers are the safest option if you want to eat your food cold and can endure it properly.
★ Select Recipes and Plan your Meals
With easy recipes in hand, plan out what you'll prepare for the week and set apart the days of the week when you'll eat it. Make a grocery list based on what you need for those dishes, as well as any missing ingredients.
★ Make Time for Meal Preparation
You can't meal plan if you don't have time to prepare. Plan one to two days every week for food preparation. You'll save even more time. Utilizing a sheet pan to roast large amounts of food can also help you save time in the kitchen.
This is where kitchen appliances may help. While some individuals meal plan for the week on Sundays, there is no hard and fast rule. If cooking on Monday and Thursday works better for your timetable, go for it.
★ Meal Preparation Safety
There are no hard and fast guidelines for determining how long your food will remain fresh. Your refrigerator, how you prepare it, and the quality of your ingredients all play a role in the safety of your cooked meals.
In your container, use ice packs to maintain cold dishes cold and pre-warmed insulated boxes to keep hot things hot. And, of course, before you begin cooking, wash your hands and produce. Most meal preparation meals will keep in the fridge for three to five days.
If you want to prepare meals for the entire week, set aside two days every week to do so to keep food as fresh as feasible.
Advantages of Meal Preparation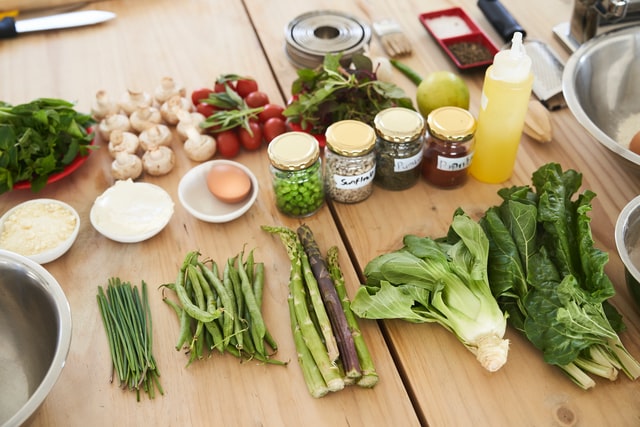 Through portion control and calorie management, meal preparation may assist you in implementing good eating habits while having a busy, stressful schedule.
Preparing meals also helps to reduce food waste, allowing you to help the environment while maintaining your work-life balance.
∎ Spend Less Money
If you prepare ahead of time, eating healthily does not have to be expensive. Purchase items in bulk, and don't forget to use your freezer.
Instead of driving to the shop a few times a week to pick up last-minute supplies, plan your meals ahead of time and you'll know precisely what you need to buy.
You will also be relieved of the need to purchase expensive lunches at lunchtime.
∎ Assist you in Losing Weight
Planning your meals ahead of time is essential for weight reduction since you will know precisely what and how much you are putting into your body.
A weekly meal planning regimen permits you to control how many calories you devour each day, which is ideal for weight decrease.
∎ Shopping for Groceries will be Simpler
The grocery will be a snap once you know what meals you'll be eating for the week. Allow aimless wandering through the aisles to become a thing of the past.
Arrive prepared with a list that has been divided into categories. It will also assist you in avoiding aisles that you do not need to be in, such as the sweets aisle.
∎ Master the Art of Portion Management
The beauty of meal preparation is that it teaches you how to manage your life. Sealing your meals in containers stops you from reaching for extra.
Portion management is essential if you want to reduce weight and ingest the proper quantity of nutrients. You may still treat yourself on occasion, but maintaining track of how much you eat is vital.
∎ You will not Waste Food
Have you ever had to toss away vegetables that had gone bad before you could eat them? It's not a pleasant sensation. When you meal prep, you utilize up all of your components for the week, and it is quite rare that you will have any leftovers if you prepare properly.
∎ Save Time
Although you will need to find some time ahead to properly prepare and cook your meals, you will save time in the long run. Think how much time we waste looking in front of the refrigerator, considering what to make.
After you've organized your meals ahead of time, all you have to do is bring them out of the fridge and warm them.
∎ Make an Investment in your Health
The nicest aspect about meal preparation is that you can plan ahead of time what you will consume. People who do this can easily eat cleaner than those who do not.
And because your dinner is already prepared and nutritious, you won't have to scramble for something to eat and gamble being exposed to bad alternatives.
The benefits of eating a healthy diet are countless. A good diet not only contributes to a lower waistline but also heart health and other variables.
∎ Increase your Willpower
As you get into the habit of eating healthily regularly, you will gradually lose your cravings for sugar and other unhealthy foods. Maintaining a pattern is essential for healthy eating, and you will find it simpler to say no to items you know you shouldn't be consuming.
∎ Lessen Stress
Stress may harm your immune system, wreak devastation on your digestive system, and alter your sleeping habits. Coming home from work and trying to figure out what to make for supper may be a stressful experience.
Not in terms of food preparation. You may wave goodbye to dinner preparation stress and relax knowing that your dish only has to be heated up.
∎ Make your Meals More Interesting
If you plan your meals ahead of time, it will be more effortless to pick from various food categories to supply your body with the diversity it requires.
Feel free to change things up every week. Meal planning encourages you to be more creative by desiring up new recipes, so you won't be limited to the basic items you cook out of habit.
Remember that there is no right or wrong way to establish a meal preparation routine.
Useful Hints for Meal Preparation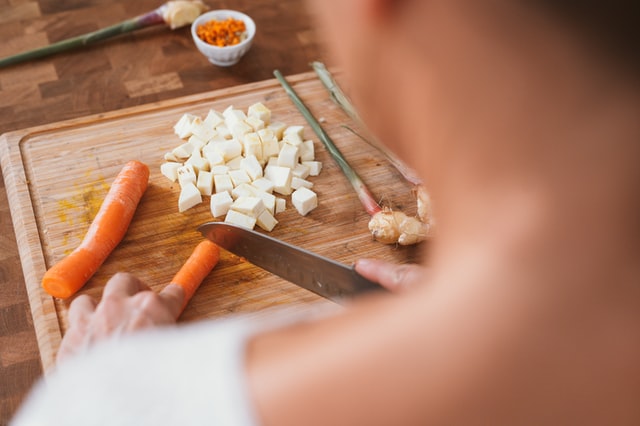 Meal planning and preparation are useful crafts to have in your health and wellness. A well-planned meal plan may help you enhance the quality of your diet or complete a specific health objective while also saving you time and money.
˃ Begin Small
If you've never made a meal plan before or are returning to it after a lengthy break, it might be intimidating. Making a practice of meal planning is not dissimilar to making any other great adjustment in your life.
Starting small and gradually increasing confidence is an excellent method to ensure that your new habit is long-lasting. Start by organizing only a few meals or snacks for the upcoming week.
You'll eventually discover which planning tactics work best for you, and you may gradually expand your plan by adding more meals as you see appropriate.
˃ Consider each Food Category
Whether you're planning meals for a week, a month, or just a few days, it's critical to include each food group in your menu.
The best meal plan includes complete foods such as fruits, vegetables, and healthy fats while reducing refined grains, added sugars, and excess salt.
Assess each of these food categories as you browse through your favored recipes. Make a matter of filling in the blanks if any of them are missing.
˃ Make a Plan
A well-organized food plan is essential to its success. A well-organized kitchen makes menu planning and meal preparation a snap. There is no correct or incorrect approach to organizing your meal prep areas.
Just make certain that it is a method that works for you.
˃ Purchase High-Quality Containers
One of the most important meals prep items is food storage containers. If you're presently dealing with a cabinet full of mismatched containers with missing lids, dinner prep may be a chore.
Buying high-quality containers are definitely worth your effort and money. It's also worthwhile to have a selection of sizes for various sorts of cuisine.
˃ Maintain a Well-Stocked Pantry
Keeping a supply of pantry basics on hand is an excellent method to expedite your meal prep process and ease menu preparation. You only need to worry about picking up fresh things in your weekly supermarket haul if you maintain the fundamentals on hand.
This can help you minimize stress and make your food planning actions more efficient.
˃ Stock up on a Range of Spices
Herbs and spices may make the difference between a great dinner and a mediocre one. For most people, a meal plan that consists of good foods may be sufficient to establish the meal planning practice.
Herbs and spices, in addition to being perfect taste enhancers, are high in plant components that give several health advantages, including reduced cellular harm and inflammation.
˃ Find Time
Making meal planning a priority is the best way to incorporate it into your lifestyle. It might be valuable to set aside time regularly for planning. Making a meal plan might take as little as 15-20 minutes each week for some people.
You may require a few hours if your strategy includes prepping some food ahead of time or pre-portioning meals. Regardless of your approach, the key to success is to make time and to be consistent.
˃ Make a Place for it
Avoid the unnecessary frustration of attempting to recall recipes by storing them in a convenient spot where you can access them at any time. This may be in the form of a digital file on your computer, tablet, or mobile phone, or it could be in a physical spot in your home.
Having a defined area for your recipes saves time and helps to alleviate any possible tension involved with meal planning.
˃ Seek Assistance
It might be difficult to feel motivated to complete a brand-new meal every week, but you don't have to do it alone. If you're in charge of meal planning and preparation for a whole home, don't be hesitant to solicit feedback from members of your family.
If you're mostly cooking for yourself, chat to your friends about what they're preparing.
˃ Keep Track of Your Favorite Dishes
It might be infuriating to forget a dish that you or your family thoroughly loved. Keep a running list of your favorite and least favorite meals to avoid these culinary accidents.
It's also a good idea to hold track of any differences you've made or want to make to a recipe so you can swiftly go from novice to expert.
˃ Shop with a List
Going to the grocery store without a list is a great way to waste time and buy a lot of things you don't need. A list helps you stay immersed and resist the attraction to buy food that you don't intend to use just because it's on sale.
Depending on where you live, several major grocery stores allow you to purchase online and either pick up your groceries at a predetermined time or have them delivered.
˃ When you're Hungry, don't go Shopping
If you go to the grocery when you're hungry, you're more likely to make impulse purchases that you'll regret later. If you are a bit hungry before going to the supermarket, don't be afraid to take a snack first, even if it's something out of your usual meal and snack pattern.
˃ Purchase in Bulk
Use the bulk area of your local supermarket to save money, buy only what you require, and eliminate excessive packaging waste. Bring your containers to not use plastic bags to transport bulk things home.
˃ Make Use of Leftovers
If you don't want to spend time cooking every day of the week, prepare ahead of time to have plenty of leftovers. Making a few extra portions of whatever you're making for tonight is an easy way to have lunch for the next day.
If you dislike leftovers, consider how you may reuse them so they don't feel like leftovers.
˃ Cook by Batch
Batch cooking is the preparation of huge numbers of specific items to use in various ways throughout the week. This strategy is very helpful if you don't have a lot of time to cook throughout the week.
˃ Wash the Fruits and Vegetables as Soon as Possible
If you want to consume more fresh fruits and vegetables, try washing and prepping them as soon as you come home from the supermarket.
When you open your refrigerator and see a freshly made fruit salad or celery sticks ready for munching, you're more likely to seek such things when you're hungry.
Anticipating your hunger and preparing yourself with healthy and handy options make it simpler to avoid grabbing a bag of potato chips or cookies simply because they are quick and easy.
˃ Change up your Menu
It's easy to become trapped in a rut when it comes to eating the same meals day after day. At best, your meals will become monotonous, directing to a loss of culinary inventiveness.
In the worst-case moment, the lack of options may contribute to vitamin deficits. To avoid this, make it a point to experiment with different cuisines or meals regularly.
Consider allowing the seasons to adjust your food for you. Eating seasonal fruits and vegetables permits you to change your diet while also saving money.
Frequently Asked Questions
Q: Do you freeze your dinner preparations?
A: If you want to keep meal prep food for longer than 2-4 days, you should freeze it. However, not all foods should be frozen if the food's basic quality is to be preserved.
Q: How long can you keep meal prep in the refrigerator?
A: Most meal prep meals will keep in the fridge for three to five days. If you want to prepare meals for the entire week, set aside two days every week to do so to keep food as fresh as possible.
Q: How do you strike a balance between dinner preparation and other responsibilities?
A: Divide your food into equal parts lean protein, complex carbs, and fiber vegetables to create a healthful dinner.
Q: How do you keep meal prep fresh for a week?
A: Keep up to three days' worth of meals in the refrigerator and the remainder in the freezer.
Q: Is it possible to meal prep eggs?
A: The fundamental method for making scrambled eggs for meal prep is to cook them, let them cool, and then portion them ahead of time.
Final Thoughts
Meal preparation in advance may be a practical approach to encourage healthy eating habits, make a busy life easier, and help you accomplish your overall health objectives.
You can make tasty, healthy recipes ahead of time if you have the correct materials, adequate storage containers, and a little patience, so you can focus your attention and effort on completing everything on your to-do list.