Have you ever looked at your kitchen and felt like something was missing? Do you feel like your kitchen walls look a bit dull? Or maybe you just want to spruce up your kitchen space with some decoration.
A kitchen is an important part of the home, so it's worth taking time to ensure that your kitchen's walls are decorated properly. Decorating a large wall in the kitchen can be intimidating, but it doesn't have to be.
If you want to know how to decorate a large wall in the kitchen, we have some tips and tricks here to help you get started.
Tips Before You Decorate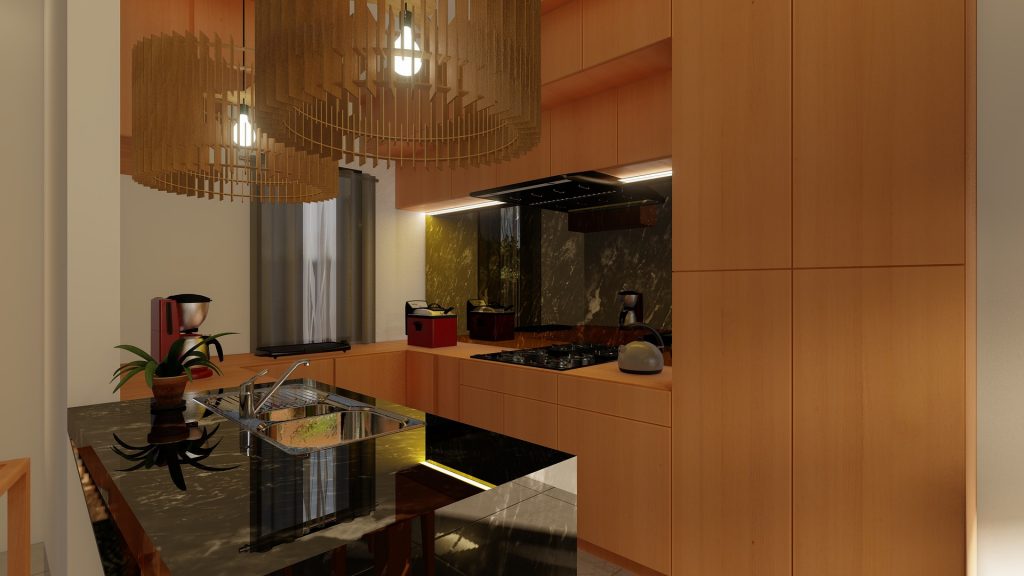 Before you start decorating, it's important to have a plan and know what kind of look you want. Think about the theme or style you want for your kitchen, and make sure that everything you choose fits together. You could try creating a mood board with pictures or ideas of things that inspire you so that when it comes time to decorate, you know what direction you want to go in.
You also need to measure your wall before you begin and ensure that everything will fit in the space you're working with.
Now that you have a plan and measurements, it's time to start decorating! Here are some of the best ways to decorate a large wall in your kitchen.
20 Ways To Decorate A Large Wall In Kitchen
There are many ways to make a kitchen more than just a place to prepare food and clean up afterward. Some easy yet effective modifications you can make will create a wonderful alteration in your kitchen, and you don't even have to spend a ton of money or put in a lot of labor.
Here are some of the best ways to decorate a large wall in the kitchen:
① Start By Assessing The Space
Before you start decorating a large wall in your kitchen, it's important to take a step back and assess the space. What is the wall's purpose? Is it intended as a focal point or meant to fill an empty space?
Once you've determined the wall's function, you can begin to consider how best to decorate it.
② Add Color With Paint
Paint is one of the most effective ways to make a statement on a large wall in your kitchen. Whether you opt for an accent wall or decide to paint all four walls in the same color, you can use different shades and textures to liven up any kitchen space.
When choosing a paint color, it's important to consider the overall design of your kitchen and the colors of your countertops, cabinets, and appliances. If you have a small kitchen, light colors can help to make the space feel larger and brighter.
For a bolder look, consider painting one wall in a contrasting color or using stencils to create an accent pattern. You can also add visual interest by painting the trim in a different color or using a high-gloss finish.
③ Hang Photographs
Most families gather in the kitchen, so it would be a nice gesture to create a small gallery wall in the space that showcases some of your most treasured moments with your loved ones. In that manner, every time you're in the kitchen, you will be reminded of all the wonderful things that have happened in your life.
There are endless possibilities when it comes to hanging photographs on a wall. You can choose a mix of sizes or stick with one size and create an even look. Choose frames that match the color scheme of your kitchen and create a cohesive look.
④ Hang Mirrors For An Open Feel
Consider hanging mirrors on the wall if you want to give your kitchen a more open, airy feeling. This will help reflect light around the room, making it feel larger and brighter. You can hang multiple mirrors in different shapes and sizes or one large one to make a bold statement.
No matter what you decide to do, be sure to hang it at the right height and angle so that it reflects light in the best way possible. You may also want to consider adding a mirror with special finishes, like antique or brushed nickel, for an extra touch of sophistication.
⑤ Add Artwork And Wall Hangings
If you're looking for a way to add some personality to your kitchen, consider hanging some artwork or wall hangings. A blank wall can be the perfect canvas for expressing your style, and there are endless possibilities when it comes to kitchen wall art.
Start by considering the blank wall as a blank canvas. What do you want to create? Do you want a gallery wall of family photos? Or maybe a map of your favorite travel destinations? Whatever you choose, make sure it's something that makes you happy and brings life to the space.
Next, consider the scale of the artwork or wall hanging. It should be in proportion to the size of the wall and the other elements in the room. A large piece of art will make a big impact, but it will also require more care and thought when it comes to hanging.
Finally, don't be afraid to get creative with your materials. Kitchen walls are often covered in tile or another practical surface, making traditional hanging artwork difficult. Instead, look for alternative materials like metal or wood that can be hung using special brackets or adhesive strips.
Furthermore, you don't have to break the bank to have fun and beautiful artwork or wall hangings in your kitchen. Shop at thrift stores, local art galleries, and online for unique pieces that you can use to add color and texture to the space.
⑥ Bring Outdoor Elements Inside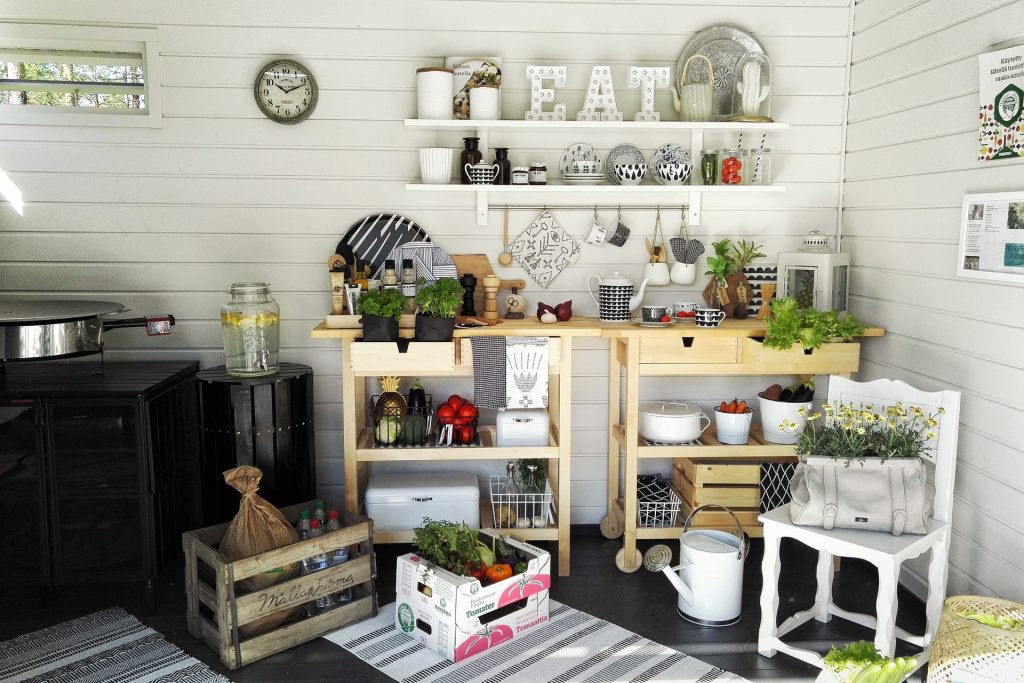 Do you have a favorite plant or flower you'd like to put on display in your kitchen? Or are you looking to add a bit of greenery to the space?
Bringing natural elements inside your kitchen can add a calming and refreshing touch to the space. Consider adding some plants, hanging dried flowers or herbs, or even incorporating driftwood into your decor for an organic look that reflects nature. You don't have to go all out here—even just one small element can make a big difference in the appearance of your kitchen.
Another easy way to bring the outdoors in is to incorporate natural materials into your kitchen design. Wood is an obvious choice, but stone and bamboo can also create a nature-inspired look.
Another option is to use outdoor-themed accessories, such as canisters or towels that feature nature scenes or patterns. You can also hang window treatments that feature prints or colors that remind you of the outdoors.
⑦ Hang Plates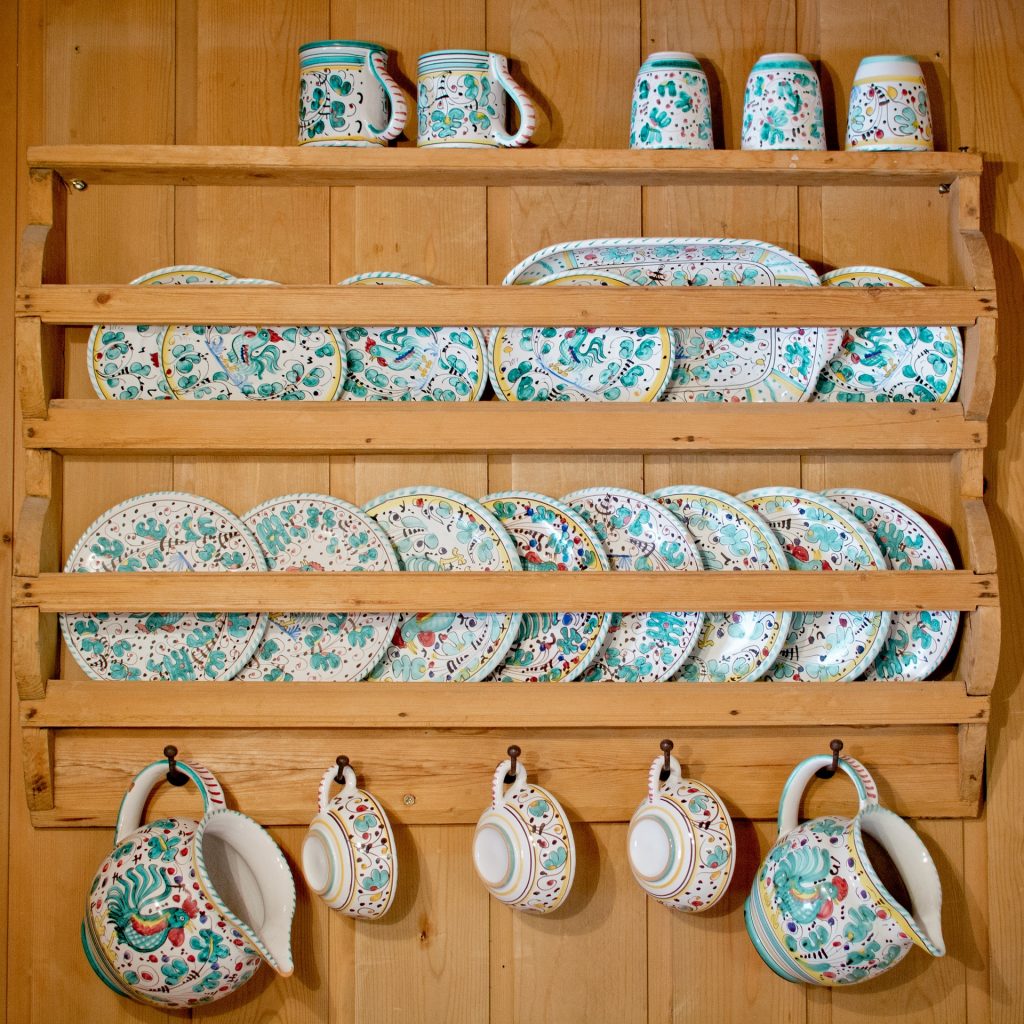 If you have a collection of vintage or antique plates, why not display them on the wall? This is an especially great idea if you're looking to create a country kitchen vibe. Choose plates in colors that complement the rest of your kitchen and hang them in an interesting pattern.
You can also hang plates in an unexpected spot, such as the ceiling or over a doorway. This will draw the eye up and create an interesting focal point in the room.
⑧ Set Up Kitchen Chalkboards
Chalkboards are a fun and functional way to add some style to your kitchen décor. Plus, they're great for jotting down grocery lists, recipes, or reminders.
First, decide on the size and location of your chalkboard. For a medium-sized chalkboard, empty wall space or the inside of a cabinet door are both good options. If you're going for a larger chalkboard, consider mounting it on an unused section of countertop or installing it on a pantry door.
Once you've selected the perfect spot for your chalkboard, it's time to prep the surface. If you're mounting the chalkboard on a wall or door, use painter's tape to outline the perimeter. Then, use a damp cloth to clean the surface and allow it to dry completely.
Next, apply two coats of chalkboard paint, allowing each coat to dry completely before applying the next. Once the paint is dry, condition the chalkboard by rubbing the entire surface with a piece of chalk and then erasing it.
Now that your chalkboard is all set up have fun decorating it! Use colored chalk to write out motivating quotes or recipes. Or, get creative and use stencils or stamps to add patterns or designs.
⑨ Make A Floating Shelf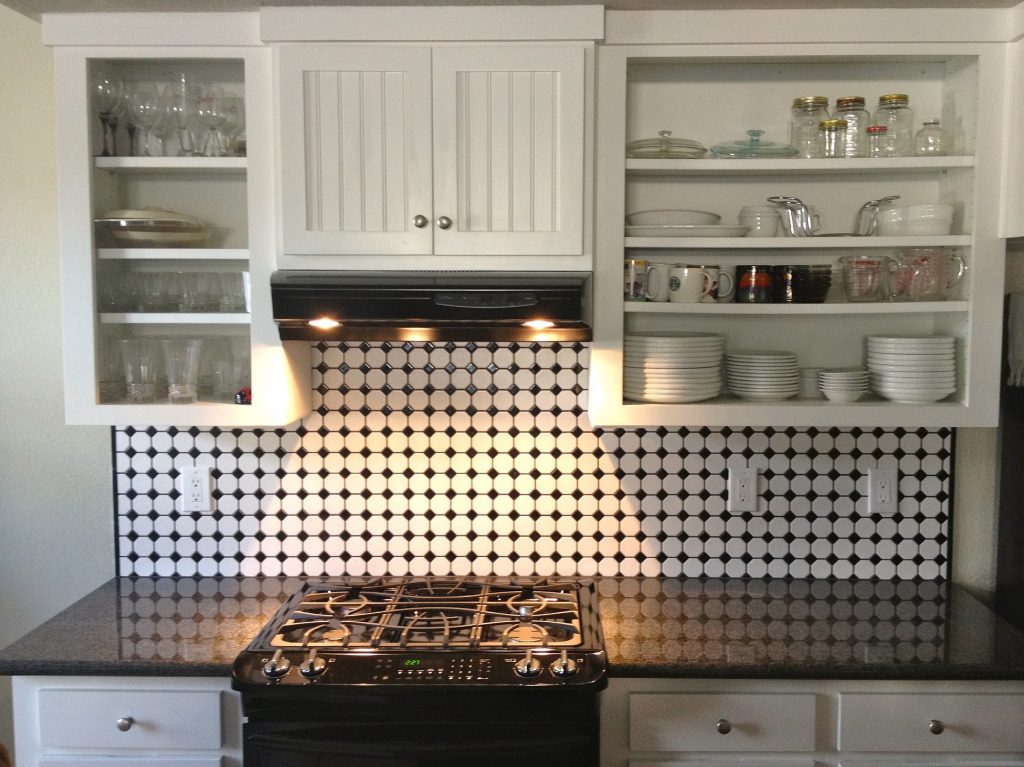 Floating shelves are a great way to create an interesting display in your kitchen. Plus, they're easy to make! All you need is a piece of wood, some screws and wall anchors, and a drill.
Start by measuring the length and width of your wall space. Then, cut the wood to size and drill holes in each corner for the screws. Secure wall anchors into the drywall and then attach the shelf to the wall. Finally, paint or stain the wood, if desired.
Once the shelf is in place, you can fill it with all sorts of interesting items. Display some of your favorite dishes, cookbooks, or kitchen accessories. Or add a few plants or flowers for a touch of greenery.
⑩ Display Cutting Board Art
If you love to cook, you probably have a few cutting boards lying around. Instead of storing them in the cupboard, why not use them as art? This kitchen wall idea is both functional and decorative and can be a great way to show off your cutting board collection. You can even find cutting boards in fun colors or patterns to add some extra interest to the space.
To get started, choose a location for your kitchen wall display. Then, use Command strips or small nails to secure the boards in place. You can arrange the boards in any pattern you like, although a grid or staggered pattern tends to look best.
Once the boards are in place, you can hang kitchen utensils, such as pans and spatulas, from the hooks on the cutting boards. This kitchen wall decor idea is an easy way to add character to your kitchen and make it more inviting. Plus, it's a great conversation starter for when you have guests over.
⑪ Beautiful Wall Decals
Do you want to add some pizzazz to your kitchen walls? Wall decals are an easy and inexpensive way to transform a blank space. There are all sorts of kitchen-themed decals to choose from, such as a vintage-inspired coffee cup or a fun recipe quote.
When applying wall decals, make sure that the wall is clean and dry. Peel off the backing and then place the decal in the desired location. Then, smooth out any bubbles or creases with your hands. Finally, use a blow dryer to help the decal adhere more securely to the wall.
Wall decals or wall stickers are a great way to add some life, color, and personality to your kitchen. Plus, they're easy to remove or reposition if you ever decide to move them. Have fun experimenting with different designs and creating a unique look for your kitchen walls!
⑫ Make A Statement With Wall Murals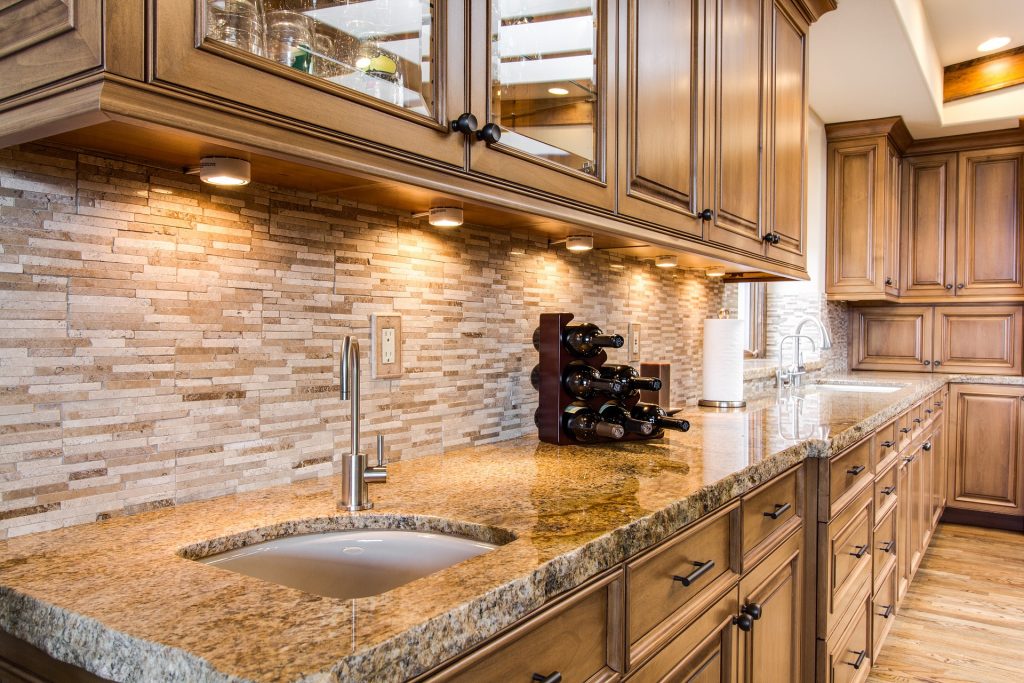 Stickers and murals are great ways to spruce up your kitchen walls, and they're becoming increasingly trendy. Some use them to depict a scene, while others use them to be creative and showcase a statement.
Murals are a great way to make a bold statement in your kitchen — you can use them to showcase anything from your favorite quote to an abstract pattern. Wall murals are easy to apply: just measure the area and ensure it's clean and dry, then use a wallpaper paste to attach the mural to the wall.
Murals are one of the best ways to bring personality and style into your kitchen. With so many different designs, you're sure to find one that fits your taste. So go ahead and make a statement with a bold and beautiful kitchen wall mural!
⑬ Hanging Macrame Decorations
Macramé decorations are a great way to add texture and style to your kitchen walls. These unique wall hangings can be made with any type of material, from cotton to hemp or even jute. And the good news is, creating a macramé wall hanging is easier than you might think!
To get started, choose a macramé pattern that you love. Then, measure and cut the cord or string to size. Next, tie the string together using the knotting technique of your choice. Finally, hang it up on your kitchen wall, and you're done!
Macrame decorations make a delightful addition to any kitchen wall. Depending on the materials you use, they can add a touch of rustic charm or colorful artistry. Plus, they're easy to make and affordable too! So why not give it a try and create your own macramé masterpiece for your kitchen walls?
⑭ Lighting Fixtures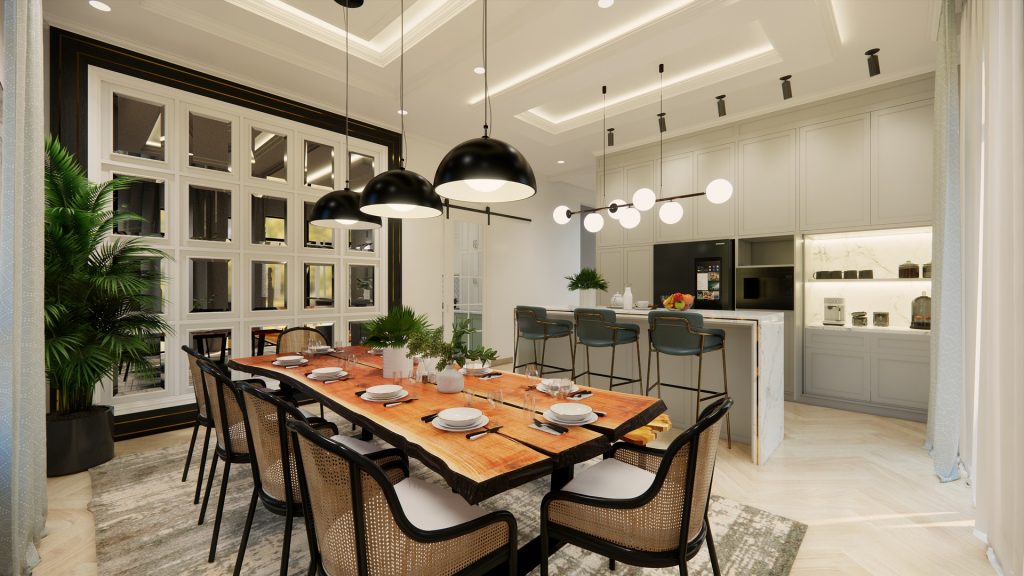 Updating your kitchen doesn't have to be an expensive undertaking. In fact, even something as simple as adding some new lighting fixtures can greatly impact the overall look and feel of the room. Not only will it brighten up your cooking space, but it can also serve as a piece of kitchen wall decor.
There are a few things to remember when shopping for kitchen lighting fixtures.
First, consider the existing decor in the room. You'll want to choose fixtures that complement the style of the space. Second, think about how much light you need. If you do a lot of cooking, you'll want bright overhead lights. If you just use the kitchen for occasional meal prep, then decorative accent lights may be all you need.
Finally, consider the overall aesthetic. Do you want something modern and sleek? Or a more traditional look? Make sure to choose light fixtures that mesh with your kitchen's style and color palette.
⑮ Make A Wine Rack
If you like entertaining or enjoy having a glass of wine with dinner, why not make your own wall-mounted wine rack? It's easy to do and will add a touch of sophistication and charm to your kitchen wall. All you need is some basic tools and supplies like wood, screws, and brackets.
First, measure the area of the wall you'd like to cover with your wine rack. Then, cut the wood to size and assemble the pieces using screws. Once your wine rack is assembled, you can mount it to the wall with brackets.
Now comes the fun part — decorating your wine rack! You can use paint or stain to give it the desired look. And don't forget to hang glasses and bottle openers below the rack to complete the look. With your own custom wine rack, you'll have a stylish addition to your kitchen wall that will impress your guests!
⑯ Add A Gallery Wall
Gallery walls are a great way to spice up any kitchen wall; you don't have to be an interior designer to create one. First, gather some artwork that you'd like to display, such as photographs, prints, or even postcards.
Then arrange them on the wall in a way that you like. Try to keep the pieces within a certain color palette to make the wall look cohesive.
Next, use nails or adhesive strips to hang each piece up on the wall. You can even make it more interesting by using various frames of different sizes and shapes. Once you're done, step back and admire your work! Gallery walls are a great way to add personality and style to any kitchen wall.
⑰ Eye-Catching Tiles
Tiles can be used anywhere, not simply on the floor or the backsplash. You can use beautiful tiles to cover an entire wall in a vibrant mural. The kitchen walls look great with marble, limestone, slate, and travertine. From these components, the dark and rich-toned slate creates a beautiful, textured surface that enriches your cooking space.
Try using large, plain-colored tiles to create a bold impact. And remember to mix and match the colors of the tile in interesting patterns and designs. With just a few tiles, you can create an eye-catching mural on any kitchen wall!
⑱ Large Wall Calendar
If you're looking for a practical way to spruce up your kitchen wall, why not add a large wall calendar? Not only is it a great way to stay organized, but it also doubles as wall decor. When choosing a calendar, look for one large enough to be easily seen from across the room. And make sure to find one with a design that fits in with the rest of your kitchen decor.
Once you have your calendar, hang it up and use it to mark important dates like birthdays and anniversaries. You can even use the different colored markers included in the set to note special events. With a large wall calendar, your kitchen wall will be stylish and organized!
⑲ Install A Pegboard
Pegboards are a great way to add some extra storage space and style to any kitchen wall. These boards are easy to install and come in a variety of sizes, colors, and designs.
Simply hang the pegboard up on the wall using nails or adhesive strips. Then, use hooks to hang all your kitchen tools and utensils.
To make the pegboard even more stylish, you can paint it or cover it in fabric. You can even add some shelves above the board for extra storage space. With a few simple steps, you'll have a practical and eye-catching addition to your kitchen wall. 
⑳ Hanging Pots And Cookware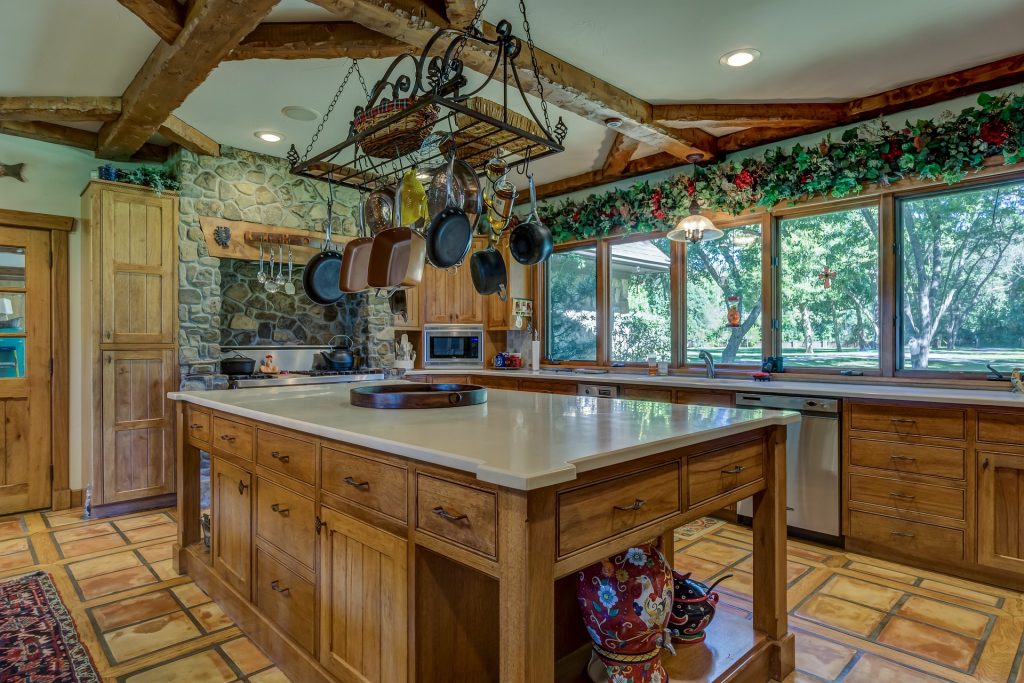 The kitchen can often be a cluttered, disorganized space. Adding hanging pots and cookware can be a great way to help keep your kitchen clean and organized. Installing pot hangers or racks on the walls is an easy and efficient way to upgrade your kitchen's storage capabilities without taking up too much space in your kitchen cabinets or countertops.
Furthermore, hanging pots and cookware can also make your kitchen look stylish. If you want to go for a rustic look, try using metal or wooden pot hangers.
Or, if you prefer something more modern, consider buying a sleek stainless steel rack. Either way, adding this type of storage to your kitchen wall is sure to take your kitchen design to the next level!
Frequently Asked Questions
Q: Can I decorate my living room with these kitchen wall decor ideas?
A: Yes. You can use most of these ideas to decorate living rooms as well. However, depending on the type of design you are going for, some ideas may not fit in with your particular style.
Q: What wall decoration is most suitable for a small kitchen?
A: A large wall calendar, pegboard, hanging pots, and cookware are all excellent choices for smaller kitchens. These decorations can help make the room look more spacious and organized without taking up too much space.
Q: What does a farmhouse kitchen wall look like?
A: A farmhouse kitchen wall usually has a rustic, country feel with wooden accents and light colors. Try using wood paneling on the walls or hanging up vintage tools as decoration. You can also use shiplap to add texture and bring out the charm of your kitchen space.
Q: How can I make my kitchen cabinet walls more interesting?
A: If you have plain wood panels on your kitchen cabinet walls, try adding a splash of color with paint. Or consider installing wallpaper to add some pattern and texture to the space. You can even hang up artwork or framed photos to give your kitchen a personal touch.
Q: Can I use bold color accents in my kitchen?
A: Absolutely! Bold colors can give your kitchen a modern, vibrant feel. Try adding some bright-colored cabinets or painting one wall with a vivid hue. You can also use rugs and artwork to introduce pops of color into the space. Just make sure to balance out the bold shades with softer tones so that the overall design still looks cohesive.
Final Words
Decorating a kitchen wall doesn't have to be difficult. With these ideas, you can easily create a stylish and organized, practical, and beautiful space. Whether installing a large wall calendar or hanging pots and cookware, adding decorations to your kitchen walls is sure to add character and charm to the room. So go ahead and get creative – you'll be amazed at the transformation!