Choosing the best cabinet handles may seem like a piece of cake. It might sound uncomplicated, but before you go out to select the best product for your needs, make sure you take into consideration a wide range of aspects. This is due to the fact that an unwise move can cause massive problems with your kitchen decoration.
In this generation, where there is so much choice available, it can be difficult to choose the best cabinet handle. You might notice yourself bewildered by the many designs, materials, and styles to choose from. That's why in this informative post, we will list all the possible recommendations to give you the best option. So keep reading, and don't forget to share your kitchen stories in the comment section!
~IMPORTANCE OF CHOOSING THE RIGHT HANDLE~
The cabinetry handle is the finishing touch for any kitchen. It's what makes a room look complete and gives it that extra "wow" factor. You want cabinet handles that will make your cabinets stand out and look like they were custom-made just for your space. And you can achieve this with replacement handles from various home depot!
Cabinet handles are an important part of the design, not just a finish line in the process of designing a kitchen or bathroom. They affect ergonomics in a big way, and they enhance the design of every room, even if it's just because you have to reach for them!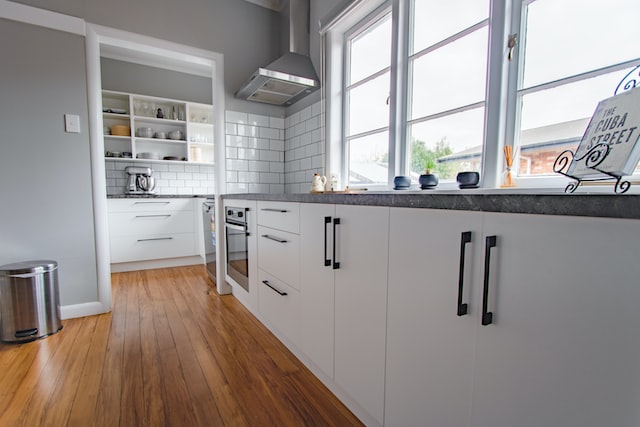 So here's the list of why you should choose the handle meticulously.
🟩 Kitchen identity
Cabinet handles are an easy way to enhance your kitchen cabinets and give them a unique style. They can be used with traditional or modern cabinets, as well as in other areas of the house, like closets and pantries. Cabinet handles are one of many decorative elements that can be used to make a statement in your home.
You can use cabinet handles to make a statement about your personality, style, and even personal history! For example, if you're trying to create a romantic atmosphere in your kitchen, then choose cabinet handles that match this look, such as those made from brass or copper. If, instead, your goal is to capture the spirit of adventure by using rustic materials like wood and leather, then choose handle options such as these. Even the choice between knobs vs. pulls will have an impact on how others perceive you, so try both out before deciding which works best for each room where they'll be installed.
🟩 Enhance the existing design
Cabinet handles are a design element. The right cabinet handle can complement the design of your room, or it can contrast with the rest of the room's decor and add an extra layer of character to your space. That's why in this article, we'll look at two different ways to use cabinet handles as part of your interior design: using them as a way to enhance your existing style and using them as a way to introduce some contrast into your interior.
🟩 Ergonomics
Cabinet handles also affect ergonomics in a big way. If you're like most DIYers, you probably have more than one 'handyman' toolbox or drawer full of random screws, bolts, and other hardware items. You'll need to make sure that your cabinet handles are easy to grasp so that they can be removed effortlessly when the time comes to replace them if necessary.
Handles should also be made from materials that are easy to clean and maintain hygiene standards when working with food-grade products such as stainless steel or plastic composites.
~TYPES OF MATERIAL~
If you are scrutinizing for a new look in your kitchen, you're probably considering changing out your cabinet handles. There are so considerable alternatives when it comes to handle material. Some of them are traditional and popular, while others are more modern and unique. You may be familiar with some of these materials, but others might be new to you. In this section, we will cover five different types of handle materials: glass, ceramic, acrylic, leather, and porcelain.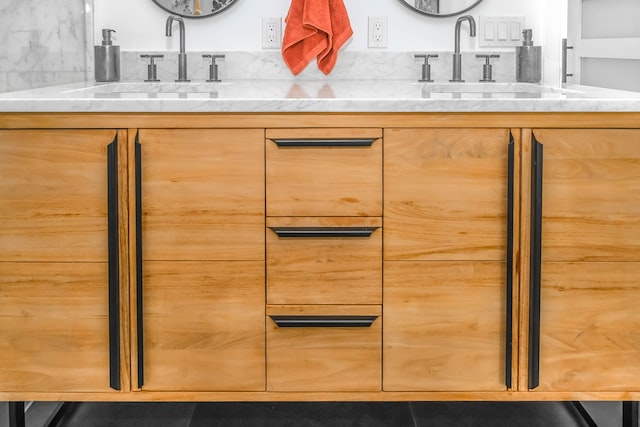 🟩 Glass
Glass is a translucent material that is made of sand, lime, and soda ash. The main use of glass is to make windows, but it can be used for many other things as well. Glass is brittle and fragile, so it should not be dropped or hit by any hard objects.
🟩 Ceramic
Ceramic handles are a hard material and have the highest strength-to-weight ratio of any materials used in door hardware. They are manageable to clean, invulnerable to scratches, and require little maintenance over time. You can install ceramic handles on doors with or without glass inserts. They're also obtainable in a variety of shades that will enhance the appearance of your home.
🟩 Acrylic
Acrylic is a synthetic polymer that's used in many industries, including the arts, medicine, and construction. It's also used to create jewelry and kitchenware.
Acrylic has many advantages over other materials. It's strong and durable, so it can withstand rough use without breaking or chipping. Acrylic can also be water resistant (the material isn't damaged by moisture like some other plastics are) and scratch resistant. This makes acrylic an excellent choice for cabinet handles because they're likely to come into contact with water or food as well as sharp objects like knives or forks during use.
🟩 Leather
Leather is long-lasting, elastic, and easy to clean. These markers make it an exemplary choice for cabinet handles. Leather may be used as the entire handle or combined with metal hardware like screws or rivets. You can also dye leather in a variety of colors to coordinate with the rest of your kitchen's decor.
🟩 Porcelain
Do you have a kitchen area in need of a new outlook? Are you looking for cabinet handles that are durable and easy on your budget? If so, porcelain is the way to go. Porcelain is a type of ceramic that has been used for thousands of years as an architectural material and home decor product. Not only do porcelain handles look beautiful, but they're also made to last. So, they'll be perfect for any kitchen remodeling project.
While they are more expensive than other types of cabinet handles, they come with many benefits. They're easier to clean and preserve than wood or metal. Porcelain won't also fade like painted wood. And if you ever want them replaced down the road (or if someone else wants them), you can recycle them into brand-new products!
~TYPES OF CABINET HANDLES~
Cabinet handles are a great way to dress up your cabinets and drawers. You can also use them to accessorize other pieces of furniture, like dressers and nightstands. Cabinet handles come in numerous figures and dimensions, and they're all equally delightful! Below we will examine some of the most favored cabinets handle types: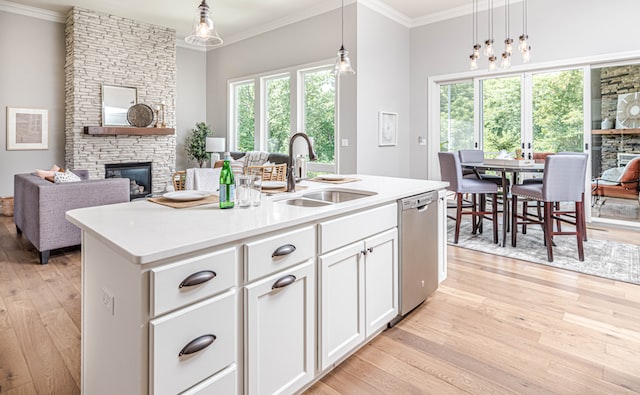 🟩 Hidden
Hidden cabinet handles are an excellent choice for cabinets that are wider than they are deep. These handles are hidden when the door is closed and only visible when you open the door, which can be a pleasant surprise to your guests. They're also available in many different styles and materials.
🟩 Bar
A bar is a metal rod that is attached to a cabinet door. Bar handles are usually made of metal and can be installed on either inset or non-inset cabinets. They are naturally found in kitchens, as they offer an easy way to open and close the door while keeping your hands out of the way. The style of the bar handle you choose will depend on what type of look you want in your kitchen.
🟩 Drop
Drop is known to be the distance from the top of the cabinet to the bottom of the handle. This measurement is usually expressed in inches and should be noted on your order. But it may not always show up on a visual product page. Drop handles are usually considered pull handles, but they are hanging compared to standing handles.
🟩 Cup
Cup handles are also called socket handles. The cup is formed by a shaped handle with a hole in the center and an offset flange. Cup handles can be installed directly through the front or back of the drawer face, or they can be scaled on the door itself.
Cup handles are widely used in cabinet hardware because they provide a simple, classic look that works well with any style of kitchen or bathroom design. They're especially popular when you want to add some extra detail to your kitchen cabinets without spending too much money since cup handles tend to be more affordable than other styles of pull hardware like lever pulls and ball catches.
Because there's nothing fancy about how cup handles work, they're basically just round pieces of metal. You won't spend much time installing them either! In fact, many DIYers will tell you that one of the best parts about working with these types of pulls is how easy it is compared to other types. And once again: this means saving money too!
🟩 Mortise
A mortise is a recess in the door. It's also where your handles will go, so you can consider this area of the door to be the handle's home.
As a matter of truth, the most common type of cabinet handle and lock is a mortise lock. The knob or lever that turns to open or close it sits at least partially within the door frame. This gives you more room for creativity when designing your kitchen cabinets. You might find yourself choosing knobs or levers with fanciful designs, such as flowers, leaves, and butterflies (or even skulls). Mortise can be constructed out of lumber or metal.
Brass is one popular option because it's durable yet soft enough not to scratch delicate surfaces like granite countertops when someone brushes up against them accidentally while cooking something delicious!
🟩 Pull and knocker
If you are looking for a simple, classic design that will go with any style of cabinet, this pull and knocker may be for you. This handle has two parts: one part on the door and another part on the cabinet itself. It is typically found in kitchens and restrooms where there are many doors to open and close. The knocker is used to open the door, while the handle is used to close it once inside.
~THINGS TO CONSIDER WHEN CHOOSING THE HANDLE~
Choosing the right kitchen handle can make a big difference in the look and feel of your kitchen. There are many further styles of handles available, but how do you choose? These manual questions will help you learn more about what to consider when choosing the right handle for your kitchen.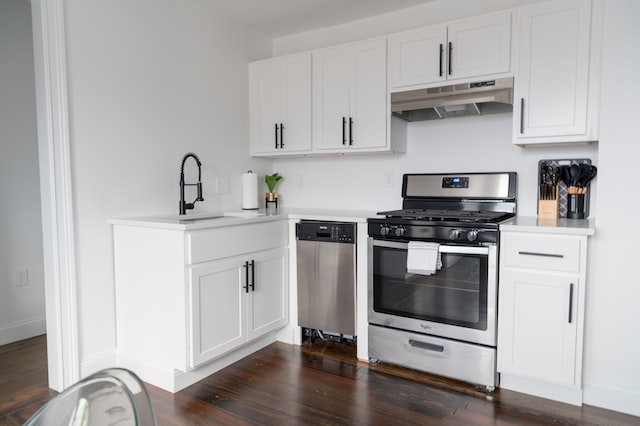 🟩 What is the function of the handle?
The purpose of a door handle is to open or close the door. It operates with a simple twisting motion and allows you to open and close doors without using your entire hand.
🟩 What material is best for my handle?
Plastic, wood, brass, and aluminum are all popular materials for door handles. This is because they're durable, versatile, and easy to maintain. You'll also find handles made from glass or stone that add style to your home's decorating scheme.
🟩 Where will the handle be placed?
One of the first inquiries you should ask yourself is where you will place the handle. The location of the handles will determine their size and style, as well as any other details that you may include with your order.
If you're looking for a simple and subtle look, then a handle on the top or side would work well for you. However, if you want something more ornate, then an elaborate door pull might be right up your alley!
🟩 What effect do you want to achieve?
When choosing a handle, you should consider the effect that you want it to have on your overall design. For example, if you're looking for a handle that will complement the rest of your kitchen design, or create a particular mood in a room (such as an industrial feel), then this will be important.
You may want to choose a handle that complements other handles already on display in the kitchen, whether they are traditional or modern in style and finish. And if you're going for an industrial look, then stainless steel is often used as it is sturdy and hard-wearing. If, however, you prefer rustic charm over sleek modernity, then try something like wrought iron instead!
🟩 Which shape and design suit your interior design best?
There are many other types of cabinet handles to choose from. Here are some tips to help you make your decision:
First, consider the shape and design that suits your interior design best. Then, look at the different finishes available. Are they polished brass or satin nickel? Next, think about which material the handle is made from stainless steel, plastic, or an alloy. Is it white, black, or chrome?
Don't forget to check out the size options available! There should be something suitable for every room in your home! Finally will be the price point. There are many choices with this one too!
🟩 What are your options for a lifestyle kitchen?
There are a variety of handle choices to consider. You may want to use a functional handle, or you might prefer to have safety handles installed. Safety handles are easier for everyone in your home, regardless of their age or ability level, to grip and use. This makes them definitive for families with kids and geriatric or those who may experience limited mobility due to illness or injury. Safety handles are also easy to grasp when the hands are wet from washing dishes or cleaning up spills on the floor, a common occurrence during meal preparation!
Additionally, safety handles can be used with work gloves so that users don't have to remove them while working at the sink (or elsewhere). No one wants cold fingers while handling hot pots full of boiling water! With these simple tips in mind when choosing your next kitchen renovation project, you will find yourself more comfortable cooking than ever before!
~IS IT WORTH INVESTING IN CABINET HANDLES?~
It is worthwhile to invest in cabinet handles. Cabinet handles are an important part of your cabinets, so you want to make sure that they are durable and functional. You want your kitchen to be functional, but you also want it to look good.
If you are looking for a way to make your cabinets stand out, cabinet handles can be a great option. Cabinet handles can be used to give your cabinets a unique look, and they can also help you easily locate the cabinets that you need.
However, cabinet handles are not ALWAYS worth the investment. If you have only one or two cabinets in your kitchen, then it may not be worth it to invest in cabinet handles. Lastly, the benefits of investing in cabinet handles outweigh the costs by far. This is not only will they make your kitchen look incredible, but they will also add significance to your home when it comes the moment to sell it!
~BOTTOM LINE~
Cabinet handles are an important part of your kitchen. They help you open, close and operate your cabinets, which is why having the right cabinet handle is so important.
Choosing the best cabinet handle is a process that involves a lot of research. It is significant to evaluate all the elements before making a final decision. It is important to know what you need and what kind of quality you can afford before making any purchase.
On the final note, it's worth noting that as time goes on, styles may change, and different cabinet handle materials may rise to prominence. That's why it's invariably a good idea to consider upgrading the hardware periodically to match the materials used in your cabinets.
Before buying cabinets and appliances, you must know first if your kitchen has the right size. To know this, click here.